Who We Are

We are a diverse group of professionals and community members and welcome participation and collaboration from all individuals interested in restorative practices in Utah. Members of RJCU include practitioners, researchers, educators, community members, and justice professionals.

Lani is a retired attorney who received her J.D. from the University of Utah College of Law and recently returned to Utah after 35 years in California and Maryland. For the past 12 years, she has served as a mediator and restorative justice practitioner, including seven years as a board member of the Association for Dispute Resolution of Northern California. Her restorative justice practice includes work as a restorative circles facilitator in a county-operated juvenile justice program in Northern California. She also has worked with schools and community organizations to train teachers, administrators, justice professionals, and others in using restorative practices and implementing restorative systems. Through her association with RJCU, Lani works actively for systemic change in the way Utah communities deal with conflict and harm through legislative advocacy and professional and community education.

Jodie Jones
Jodie is an Assistant Professor at Salt Lake Community College where she teaches courses on Conflict Management & Diversity, and Communication courses. She has taught Restorative Justice courses at Westminster College and currently teaches Effective Communication for Scientist at the University of Utah each fall. She actively volunteers as a mediator for the Juvenile Court Victim-Offender program and she is on the roster of qualified Utah State Court mediators.
Jodie received BA degrees from Southern Utah University in Psychology and in Communication. Her MA degree from California State University in Conflict Resolution, Negotiation, and Peacebuilding provided an opportunity for her to write a thesis, Inviting Forgiveness into a Restorative Justice Process. She earned a Mediation certificate from the University of Utah and, and a certificate for Organizational Conflict Auditing from Pepperdine, University.

Gretchen Lee
Gretchen Lee currently works with Mountain Mediation Center, a nonprofit organization that provides mediation and other dispute resolution services to the residents of Summit and Wasatch counties. She is an attorney and a court-qualified mediator with the Utah Courts. She graduated from Colgate University and Emory University School of Law. She has served on various boards in the Park City area and enjoys spending her free time with her husband, three kids and two dogs.

TAREK MAASSARANI
Having practiced restorative justice and implemented RJ programs since 2010, Tarek Maassarani regularly provides training, presentations, restorative interventions, and community accountability processes to schools, organizations, faith-based groups, and the general public. He is currently allied with efforts to build Restorative Justice in Utah through the Restorative Justice Collaborative of Utah, as well as in Washington DC, Athens Georgia, Athens Ohio, Arlington Virginia, Prince George's County Maryland, and Edinburgh Scotland. Tarek is part of a variety of RJ-related advocacy groups and coalitions, a transformative justice collective, and an RJ pilot for cases of sexual harm in partnership with local survivors advocacy and services organizations. In 2014, Tarek founded Restorative DC, a program of SchoolTalk that partners with a couple dozen DCPS and public charter schools for whole-school implementation of Restorative Justice practices and culture change. Restorative DC offers intensive, trauma-informed, collaborative, customized, onsite, and locally-based technical support to schools, as well as monthly training and peer learning opportunities and a juvenile justice diversion program. In 2012, he helped established the Prince Georges County Community Conferencing Program, a Maryland judiciary-funded program that receives referrals from county schools and the juvenile justice system.

Bart MacKay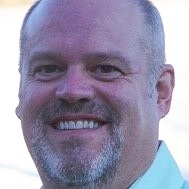 Bart coordinates the Restorative Dialogue Program and Divorce Mediation Program for the Utah State Courts. As a program coordinator, Bart is involved in recruiting, training, and mentoring community volunteers to do group conferencing, victim offender mediation, talking circles, and truancy mediation.
He received his Master's degree in Counseling from the University of Nevada at Las Vegas and has a Bachelor's degree in Sociology and a certificate in Criminology and Corrections from the University of Utah. Bart was a juvenile probation officer for approximately 10 years for the Utah Juvenile Courts before joining the Administrative Office of the Courts. In 2001 he made the transition to mediation and Restorative Justice.
Bart lives in St. George with his wife and twin daughters.

Sam (Cynthia) Mekrut
Sam is the chair of the board of Mountain Mediation Center, a community-based nonprofit serving Summit and Wasatch counties in Utah. Mountain Mediation Center uses mediation and restorative practices to fulfill its mission to prevent and resolve disputes and to transform conflict into progress. Sam has been a mediator for more than a decade and has mediated hundreds of cases, qualifying her as a Master Mediator. She currently works as a child welfare mediator for Utah's juvenile court system, bringing understanding and empathy to cases of child abuse and neglect. She is court-qualified to conduct all types of mediation, including divorce, and is trained to conduct truancy and victim-offender mediations through the state's restorative justice programs. Prior to becoming a mediator, Sam was the executive director of a statewide social justice nonprofit in New Hampshire. Under her leadership, the group utilized the first-in-the-nation presidential primary to bring critical issues to the national stage and to build a grassroots movement for state and national policy reform. Sam is particularly passionate about addressing inequity in the criminal justice system and has a strong commitment to restorative justice.

CAROLINE ROSS
Caroline Ross is a justice reform, school safety, and restorative practices researcher and consultant. She works collaboratively with government and nonprofit partners to advance evidence-based practice and policymaking at the local, state, and national levels through tailored technical assistance. Previously, Caroline served as an evaluator on the OJJDP Comprehensive School Safety Initiative Evaluation of Restorative Practices in Rhode Island. She holds a BA and MPA in Public and Nonprofit Management and Policy from New York University and a Certificate in Restorative Circles Facilitation from Suffolk University.

Alex Yrungaray
Alex Yrungaray is the founder and Executive Director for Building Up Youth, a non-profit organization that brings Restorative Justice programs to middle and high schools in Salt Lake City. Alex specializes in building curriculum specific for each unique school culture. Then training faculty, staff, and students in group conferencing, Circles, peer mediation and other RJ practices. She is also a Utah State Court qualified mediator and focuses on restorative practices in her mediation firm, Victory Mediation. She is an active volunteer with the Restorative dialogue Program through the Utah State Courts, facilitating truancy and victim offender mediations. Alex received her degree from Brigham Young University in Psychology, where she first studied mediation through the Ruben H. Clark school of law in 2001. She is also certified to facilitate circles through Circle in Truth, Bainbridge Island, WA.
When Alex isn't focused on restorative justice she loves to paint, sew, enjoy the outdoors and travel with her husband and four children, who live in the heart of downtown Salt Lake City, Utah.